Drive business forward by partnering with us
Our partnerships are built on mutual trust, shared values, and a shared vision of transforming businesses through cutting-edge technology and exceptional service. We believe that by joining forces with these esteemed companies, we can combine our expertise and resources to create impactful solutions that drive success for our clients.
Our approach is rooted in understanding our clients' unique challenges, objectives, and vision. We take the time to listen, learn, and deeply comprehend their business requirements. This client-centric focus allows us to provide tailored IT solutions that align precisely with their goals, ensuring that technology becomes a powerful enabler of their success.
Why our credentials are important
Synetal Solutions, we are dedicated to delivering premium service and expertise to our clients. Our commitment to excellence is reinforced by our elite certifications and strong industry partnerships, which enable us to make promises with confidence and consistently deliver exceptional results.
We've configured our operations to comply with the highest data handling standards, so we stay ahead of the regulatory asks for every industry. Our growing national footprint gives us the opportunity to have deep relationships with the companies that provide our tools and networks. We're putting this expertise to work for you, every day, through better trained service personnel, and cutting-edge products and packages.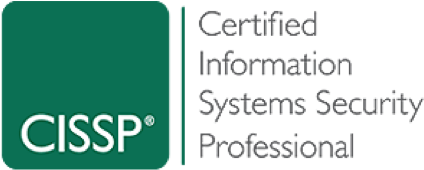 Certified Information Systems Security Professional (CISSP)
This certification is proof of being able to design, implement, and manage a best-in-class cybersecurity program.
In the USA, this certification is comparable to a Master's level qualification. That's how serious it is, and why we're so proud that multiple members of our team have earned it.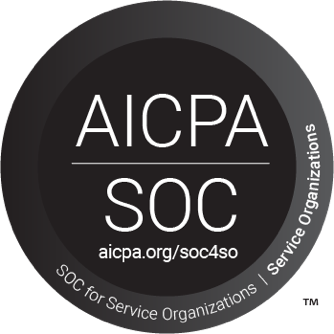 We're one of the few MSPs to hold this certification. We're proud to be part of an elite group that takes cybersecurity seriously and has the evidence to back up our commitment. SOC 2 is an examination of our strict information security policies and procedures encompassing the security, availability, processing, integrity, and confidentiality of customer data. Type 2 is a longer examination that looks at how we actually implement our procedures.

Founded in 1975, Microsoft is the worldwide leader in software, services, devices and solutions that help people and businesses realize their full potential. Microsoft enables digital transformation for the era of an intelligent cloud and an intelligent edge.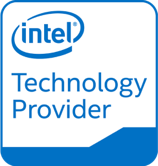 You may know us for our processors. But we do so much more. Intel invents at the boundaries of technology to make amazing experiences possible for business and society, and for every person on Earth.
Harnessing the capability of the cloud, the ubiquity of the Internet of Things, the latest advances in memory and programmable solutions, and the promise of always-on 5G connectivity, Intel is disrupting industries and solving global challenges. Leading on policy, diversity, inclusion, education and sustainability, we create value for our stockholders, customers, and society.
How we work with our partners
Synetal Solutions, we place a high value on treating our partners with the utmost respect, professionalism, and integrity. We firmly believe that successful partnerships are built on a foundation of mutual respect, trust, and collaboration. As we expect to be treated with respect, we extend the same courtesy to our partners, creating an environment where positive and productive relationships can thrive.
We pride ourselves on striking the perfect harmony between the two so that our relationships can flourish to full potential.